ABOUT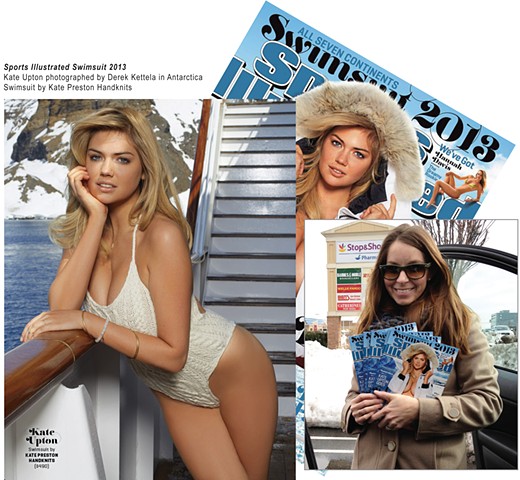 KATE PRESTON
KNIT DESIGNER + INSTRUCTOR
Kate Preston has been an active member of the knitting community since she began knitting fifteen years ago. In 2010, she founded a knitting program in her hometown, teaching over 100 women to knit. Her comprehensive series of lessons enable newcomers to progress into more advanced knitters over the course of twelve months.
Kate designed and knitted a wool swimsuit that was worn by supermodel Kate Upton in the 2013 Swimsuit issue of Sports Illustrated magazine. Upton modeled the unique swimsuit in the first ever fashion photo shoot on the continent of Antarctica. Ms. Preston's work was also featured in Knit Simple magazine and Martha Stewart American Made. In 2012, she was invited with her knitting students to attend a filming of the Martha Stewart Show in New York. In addition, Ms. Preston's custom, knitted accessories were sold in the 2013 Trunk Shows of New York fashion designer Daryl K.
Kate heads the local chapter of Care to Knit, a non-profit organization that donates hand-knitted items to veterans' hospitals, children's hospitals and shelters. In addition, she partners with local schools and non-profit organizations to plan fundraising events where the attendees take lessons and support worthy causes. Ms. Preston is also an active member of The Knitting Guild Association and was invited to teach two courses at its 2014 national conference.
Kate is working to earn her designation as a master knitter. Kate lives in New York with her husband and four sons.